Rosemary is a skilled and respected estate planning and administration lawyer with over 20 years of experience in this area of law.
Her expertise and depth of experience enable Rosemary to provide clear estate planning advice and workable solutions to suit each client's own unique circumstances. She also works collaboratively with clients' financial advisors and accountants to ensure her clients have a comprehensive, practical and tax effective estate plan.
Highly regarded for her professional and compassionate approach, Rosemary understands that preparing a Will is also about providing peace of mind. When working with clients, she pays attention to family dynamics and each client's individual circumstances. By understanding the relationships within a family, she's able to help clients implement plans that minimise the risk of conflicts in the future.
"It's enormously satisfying being trusted by clients to help with issues that are deeply personal".
A key area of Rosemary's focus is family inheritance and succession planning. She is a Full Member of the Society of Trust and Estate Practitioners (internationally recognised experts with proven qualifications and experience in these areas). She is also an Accredited Advisor with Family Business Australia.
Rosemary also has a special interest in helping families with children who have special needs. It's a unique area she has personal experience in having seen how concerned her grandparents were to plan for the future of one of their children (Rosemary's aunt) who had special needs.
"You need to have empathy and an ability to think outside the box when working with families with special needs children. Drawing on my own family's experience I'm able to offer solutions that provide confidence that these children will be looked after."
Passionate about educating those with vulnerable beneficiaries to plan for the future, Rosemary has presented widely on disability issues, including for organisations such as Northcott Disability Services and St Gabriel's School.
Rosemary acts for a broad range of clients, including high net worth individuals and business owners. She receives regular referrals from financial advisors and accountants across Greater Sydney, many of whom have entrusted Rosemary with their own estate planning needs.
Rosemary additionally has a keen interest in the area of self-managed superfund lending and is experienced in acting for lenders and borrowers alike in this specialised area of law. With more and more people owning real estate in their self-managed superannuation fund, Rosemary's experience in this space is invaluable in her role as an estate planning and administration lawyer.
Her estate planning practice also benefits from the work she did, for a decade earlier in her career, as a property finance lawyer, preparing documentation for lenders of commercial facilities, construction facilities, franchise lending, lines of credit, fixed rate loans, syndicated loans and Code regulated loans.
Rosemary is a former Principal Lawyer and Head of Estates at Coleman Greig Lawyers.
She is also a Notary Public in NSW.
Rosemary's areas of expertise include:
Advance health care directives
Appointments of enduring guardian
Business succession
Deeds of family arrangement
Estate administration (including probate of informal wills and letters of administration)
Estate planning (including wills incorporating testamentary discretionary trusts and special disability trusts)
Memorandums of wishes
Notary public services
Powers of attorney
Special disability trusts
Wills for people with beneficiaries suffering from an intellectual disability or mental illness
Examples of Rosemary's work:
Acting for an Executor who was under scrutiny by the beneficiaries for certain alleged debts that the Deceased owed the Executor, and which the Executor planned to repay himself from the estate assets. The client had previously retained two solicitors who had been unable to assist the client in reaching an agreement with the beneficiaries. Rosemary guided the client in negotiating a commercial settlement thereby avoiding litigation.
Acting for an Executor where it was suspected that the deceased's Will was a forgery. The process of having the Will forensically tested and admitted to Probate was an arduous task and caused delays in the estate administration which necessitated the need for an application to the ATO to request that the Commissioner exercise his discretion to extend the 2 year ownership period for CGT exemption purposes. In this matter, Rosemary also successfully negotiated an agreement with the beneficiaries for the payment of executor's commission.
Acting for a 2nd generation family business where not all of the children worked in the business and those that did had different registered share entitlements. Rosemary worked with the clients' accountant to ensure equalisation and proper divisibility of the shareholding and other estate assets amongst all family members and communicated the rationale for doing so with the next generation in order to ensure that there were no surprises; and
Acting for a family with 3 intellectually disabled children and crafting an appropriate Will to cater for the clients' objectives and the individual children's needs. This involved guiding the clients on the choice of Trustee option for dividing the estate in a fair and balanced way, taking into consideration the clients' desire to preserve their children's Centrelink entitlements.
Keypoint Law is recognised by the 2020 Doyle's Guide as being one of the leading law firms in New South Wales in the area of Wills, Estates & Succession Planning.
Rosemary is a Solicitor of the Supreme Court of NSW and of the High Court of Australia.
She is a Notary Public in NSW.
Rosemary is a Full Member of STEP  (Society of Trust and Estate Practitioners), a global professional association for practitioners who specialise in family inheritance and succession planning.
She is also:
An interview of Rosemary by Family Business Australia can be found here.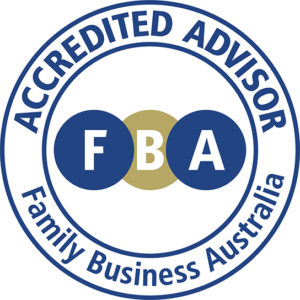 | | |
| --- | --- |
| 2021 – current | Keypoint Law | Consulting Principal |
| 2011 – 2021 | Coleman Greig Lawyers | Principal Lawyer & Head of Estates |
| 1999 – 2011 | Makinson & d'Apice Solicitors | Associate |
| 1994 – 1999 | Doumanis Lawyers | Commercial & Litigation Lawyer |