Michelle is one of the leading estate planning practitioners in New South Wales.  With an extensive litigation and commercial background, she now practises exclusively in the area of estate planning, including wills incorporating sophisticated testamentary trusts, superannuation, trusts, binding financial agreements, probate and administration.
Coming from a large family and herself being a mother of four, Michelle is well aware of the personal and family issues that arise when it comes to estate planning. Michelle has spent many years thinking about the various issues and coming up with best possible solutions.
With a background in superannuation, trusts, taxation, business succession, binding financial agreements, wills and testamentary trusts, Michelle is well equipped to deal with the legal and, in particular, taxation issues that arise when it comes to estate planning.
Michelle now works with clients, their financial advisers, accountants and lawyers, to come up with strategies on how to best pass on wealth to the next generation so as to protect the inheritance.
Michelle is committed to ensuring clients receive first class professional service.  She is a member of the Society of Trust and Estate Practitioners and of the Taxation Institute of Australia.
Prior to joining Keypoint, Michelle was the founder of NextGenlaw, a leading estate planning and business succession firm.
Wills incorporating sophisticated testamentary trusts

Superannuation (including superannuation fund pensions and death benefit nominations)

Family trusts

Taxation

Enduring powers of attorney and guardianship

Probate and administration

Business succession

Binding Financial Agreements

Estate Litigation
Michelle established and grew two successful legal practices.  The first practice focussed on the needs of small business clients and grew to a client base of several hundred clients, most of whom had repeat business needs.  The second practice focussed on estate planning with a client base of over 400 clients and combined personal assets (excluding assets held in family trusts), in excess of 1.7 billion dollars with clients' personal assets ranging from $2 million and above.
While establishing and growing these boutique law practices, Michelle successfully raised four children; an achievement in itself.
Michelle achieved an Honours 1 Law degree from Sydney University and was placed 7th in the year.
Michelle is regularly invited to be a speaker at financial, legal, medical and accounting conferences and professional development days.
Michelle is recognised by peer-rated Doyle's Guide for 2021 as one of a small number of "Recommended" lawyers  in NSW in the area of Wills, Estates and Succession Law.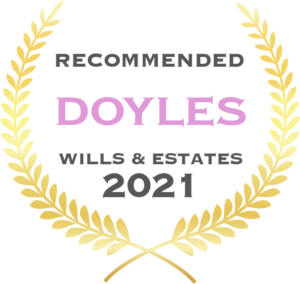 | | |
| --- | --- |
| 2014 | Keypoint Law | Consulting Principal |
| 2010 – 2014 | NextGenLaw Pty Ltd | Solicitor Director |
| 2008 – 2010 | NextGenLaw| Principal |
| 2007 – 2008 | Clarendene | Estate Planning Lawyer |
| 2005 – 2007 | Completed selected subjects in Masters of Taxation course at UNSW |
| 1986 – 2002 | Michelle Meyer| Principal |
| 1982 – 1986 | Mallesons Stephen Jaques| Solicitor in commercial litigation |
| 1981 – 1982    | Allen, Allen & Hemsley| Paralegal |
| 1981 | Blake Dawson Waldron| Summer Clerk |