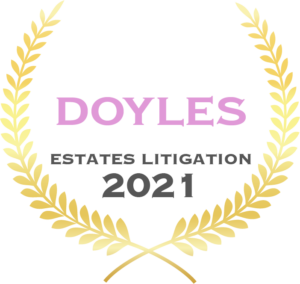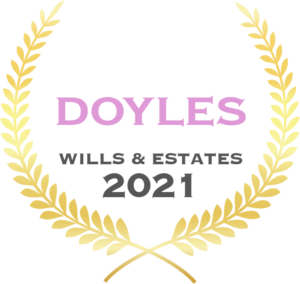 The 2021 Doyle's Guide listing of top NSW Estate Planning & Estate Litigation firms and lawyers has been published.
The Guide lists the firms and lawyers who have been identified by their peers for their expertise and abilities in the areas of:
Wills & Estates Litigation, Disputes and Contested matters; and
Wills, Estates and Succession Planning matters.
Keypoint is delighted to announce that it has been recognised as being amongst the leading firms in NSW in these areas.
In addition, a number of our lawyers have been individually recognised as being amongst the leading practitioners in NSW in these fields:
Estate litigation
Estate Planning

Adeline Schiralli;
Michelle Meyer;
Monica Ross-Maranik; and
Taylor Murphy – Rising Star.
Congratulations to all of our team on these exceptional achievements.