Keypoint was propelled to a top 25 position in The Australian's 2019 law firm partnership* survey  by growth that was near double the average. The survey's authors commented that " 'new law' and global law firms assaulted the traditional tiered structure of the Australian law firm market" and that "clients are increasingly sophisticated" choosing law firms based on expertise rather than firm brand.
Read more (subscription access only).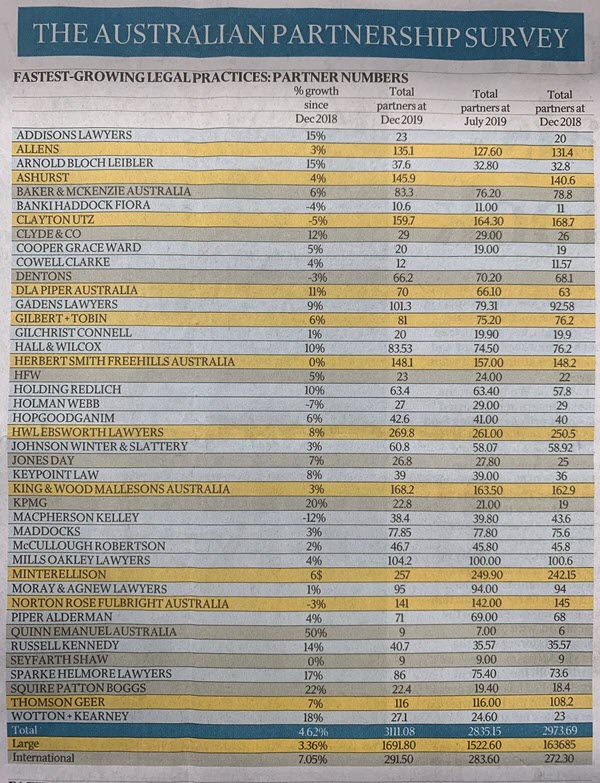 Note: *Keypoint Law has a corporate structure and is not a partnership. Our Consulting Principals are equivalent in seniority to partners.