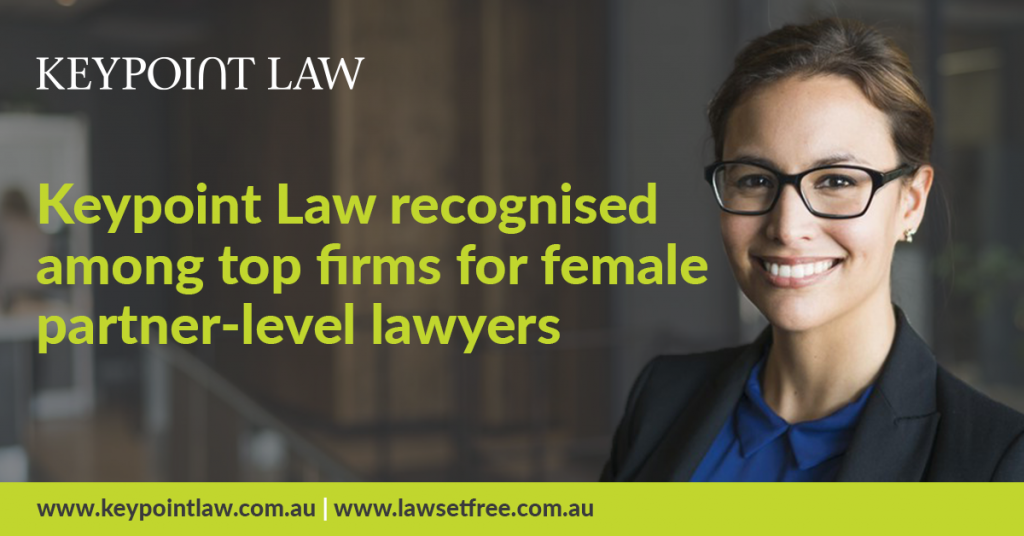 Keypoint Law has again been recognised as a firm where women do well, having been listed as a top 5 Australian law firm for its proportion of female partner-level lawyers in both the Australian Financial Review's Legal Partnership Survey and The Australian's Law Partnership Survey, published in July 2019.
Since debuting in the respective surveys, which include Australia's leading national and international law firms, Keypoint has consistently ranked highly, demonstrating the firm's commitment to providing a level playing field for all senior lawyers – irrespective of gender.
The firm's senior female lawyers now comprise 36% of the total number of Consulting Principals (equivalent in seniority to partners), far exceeding the industry average of 27%.
The high proportion of senior female lawyers in the firm is driven largely by Keypoint's commitment to driving positive social change for the benefit of the legal community by building a law firm which 'rehumanises' the law.
Rather than seeking to achieve quota-based goals, Keypoint has focused on:
Merit-based recruitment, which promotes an equitable and inclusive work environment
Gender-neutral remuneration, which is identical for all Consulting Principals
Flexible work practices, that empowers lawyers to make the key decisions affecting their work, all supported within a law firm which is integrated, cohesive, collegiate and connected.
For more information
Marketing Manager
t: +61 8042 1858
m: +61 430 420 093